76 Year Old Woman Dead in Highway Crash in Milton
Officers are on scene directing traffic following a fatal highway crash in Milton.
At 4:16 p.m., OPP Sgt. Kerry Schmidt reported a three-vehicle collision on Highway 401 eastbound at Guelph Line.
An Ornge helicopter was called to the scene to transport one patient with critical injuries.
Schmidt reports that a 76 year old female passenger from Toronto has been pronounced dead at the scene.
Highway 401 eastbound remains closed at Guelph Line.
Heavy traffic delays are expected in the area.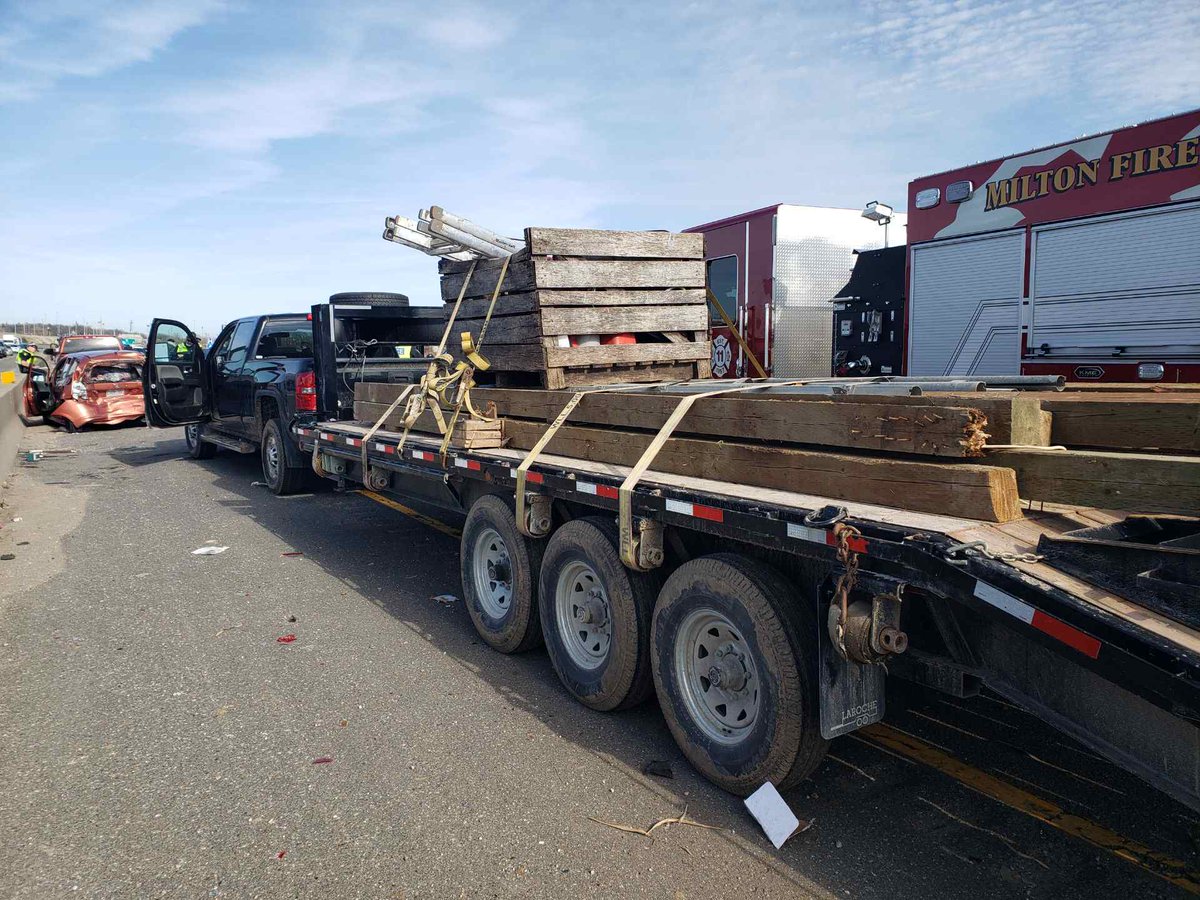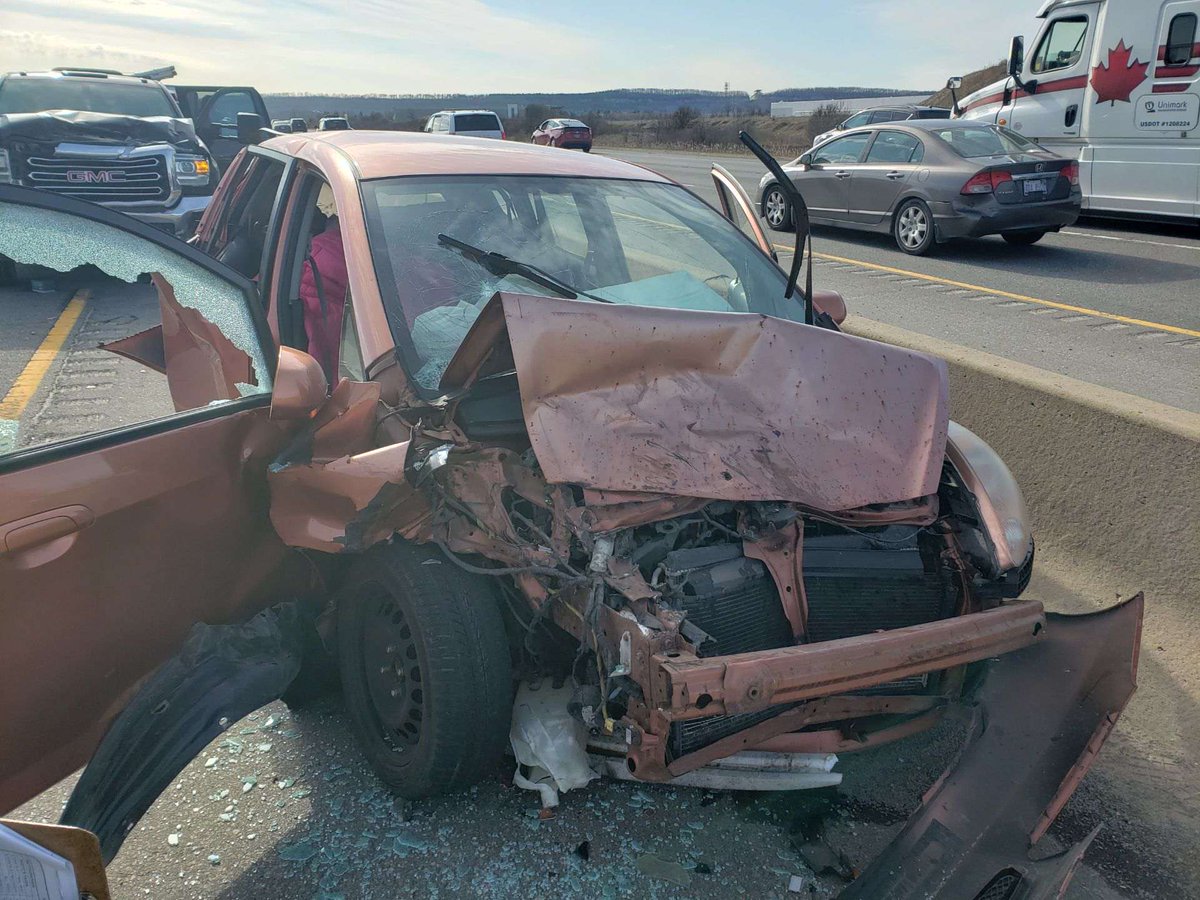 Photos courtesy of Sgt. Kerry Schmidt