TRAFFIC: Four Vehicles Involved in Collision in Oakville
The OPP's traffic division reports a multi-vehicle highway collision this afternoon in Oakville.
Police reported around 2:00 p.m. that the collision occurred on the QEW, Fort Erie bound approaching Dorval.
Four vehicles are currently blocking the left lane. Officers are headed to the scene.
Drivers should avoid the area if possible.
UPDATE: The HOV lane is now blocked as well.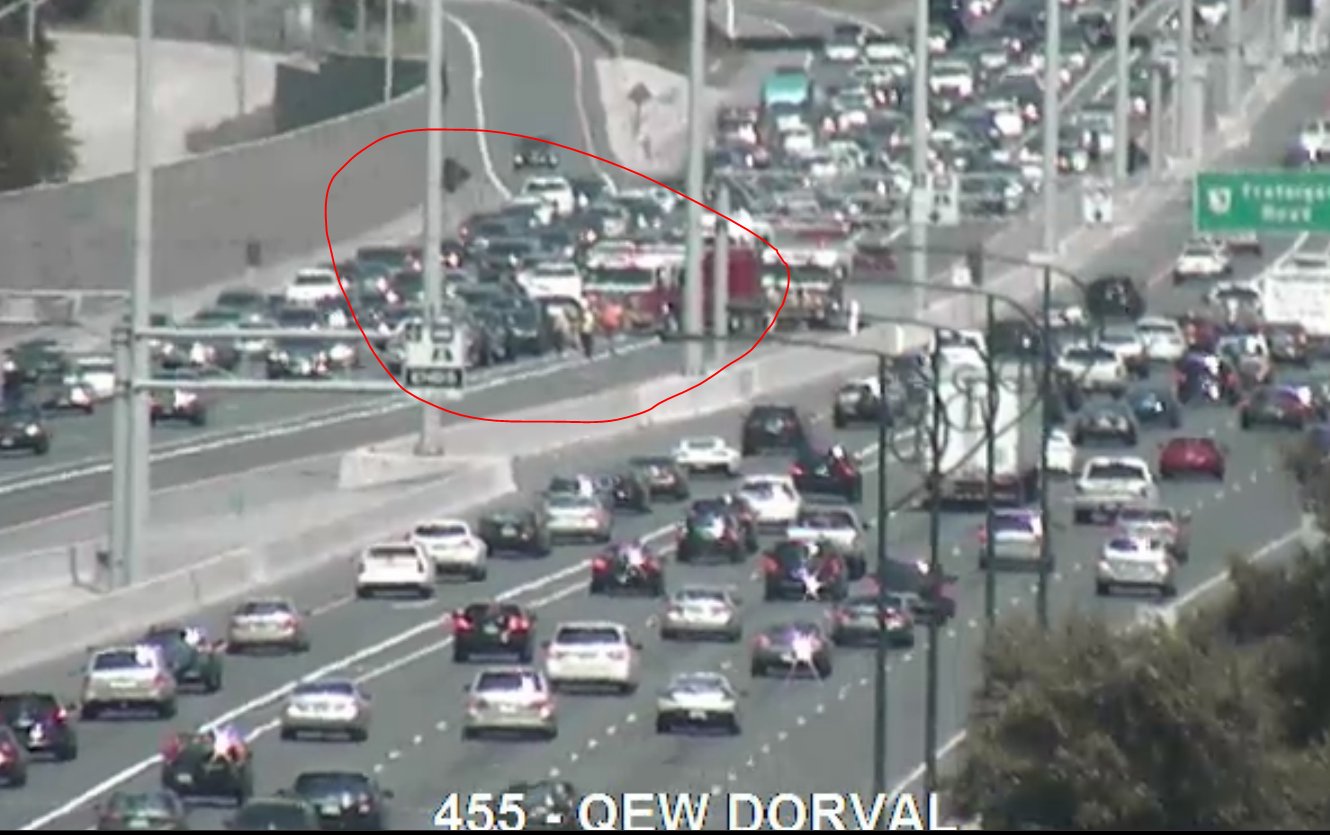 UPDATE: All lanes are open.